Dorothy Scavera
Recruiter
dorothy@trupathsearch.com
480-374-7122
Hometown: Gardenville, NV
I've always had a passion for a variety of jobs. In my childhood, I wanted to be everything from an ambassador to a garbage truck driver to a graphic designer. I grew up in scenic Gardnerville, NV. If you've never heard of it before, it's in the corner of Nevada that fits in California's elbow-pit. I moved to Phoenix in 2008 for college and have been here ever since. I earned my bachelor's degree in Global Studies. While learning how actions of all sizes can make a difference on a global scale, I became inspired to become a teacher, so I earned my M.Ed in Special Education and became an elementary school teacher.
I eventually discovered that although I loved my students and gave teaching my all, I wasn't a good fit for that career path. I ended up returning to my passion for jobs and decided to become a recruiter. I completed RightSkill's online training program for recruiting and was then connected with TruPath. I was so impressed with TruPath's focus on cultural alignment because I was experiencing for myself how truly important that good fit is. After speaking with Megan and meeting with Rick and Josh, I clicked my ruby red sneakers and joined the TruPath team.
I still believe that actions big and small can make a difference, and at TruPath I see this happening. Clients are connected with culturally-aligned and talented individuals who contribute to the organizations' success and impact, and individuals are connected with organizations where they're a good fit. I joined on as an Associate Recruiter where I was able to learn and grow. Now as a Recruiter, I'm very glad TruPath has become my "home." After all, there's no place like it!

"Trust means being able to depend on others while others can depend on you. It needs to go both ways to be effective. For example, I trust others to give me feedback, and others trust me to take that feedback and act upon it. Having integrity in communication is also a huge part of building trust."

"Client advocacy means not just doing what's right for the client but also doing what's best. It means going above and beyond to find quality candidates who will be culturally-aligned and contribute positively to each organization."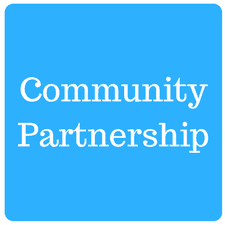 "Community Partnership means working with other organizations and people in the community to make it a better place. Being a part of a community is like being on a team. We are all more successful when we work together, and we want to see each other succeed. I love that TruPath and many of our partners have a commitment to increasing employment and reducing homelessness and poverty in our community.
"

"Having a growth and learning mindest is important to me no matter where I am. In order to grow as a recruiter and a person, I need to actively seek out learning opportunities. This could include asking questions, researching, being a good listener, and reflecting upon experiences to name a few ways."

"Having a growth and learning mindset is important to me no matter where I am. In order to grow as a recruiter and a person, I need to actively seek out learning opportunities. This could include asking questions, researching, being a good listener, and reflecting upon experiences to name a few ways."