"Hire great people and give them freedom to be awesome."
"The strength of the team is each individual member. The strength of each member is the team."
"People are definitely a company's greatest asset. It doesn't make any difference whether the product is cars or cosmetics."
"You can't build an adaptable organization without adaptable people, and individuals change only when they have to, or when they want to."
"Customers will never love a company until the employees love it first."
VALUES
Our TruPrinciples™
TruPrinciples™ are the fundamental truths that serve as the foundation for our system of beliefs and behaviors.
These are the TruPrinciples™ of TruPath.
Trust Is Foundational. Regardless Of Efforts, Results, Strategies, Ideas… Anything At All – If There Is Trust, Then We Have Something Upon Which To Build. If We Do Not Have Trust, It Is Impossible To Move Forward.
Rick Gonzales, General Manager
I don't expect trust to be earned. I give it to my partners in the workplace and expect that they will foster it. Trust is the foundation for internal and external partnerships.
Megan McQuade, Community Relations Director
Trust is one of the most important commodities in the business world. If two businesses or professionals are lacking in trust, then it becomes very difficult to effectively get the job done.
Scott Silva, Recruiter
Keeping our clients best interest in mind is important. At the end of the day it is important to keep in mind the reason they have hired us, to find the best quality candidates quickly and to make the process as seamless as possible on their end.
Chris McKay, Senior Recruiter
It's important for every member of our team to develop a positive relationship and effective communication with our clients. They are the reason we are here.
Robyn Neilson, Accounting Manager
To be an advocate for your client, you must fully understand their needs, and do what is in their best interest.
Darrius Hardrick, Recruiter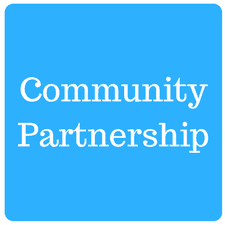 Trust is the cornerstone of commerce and society at large. It's also a key element of success for individuals and companies alike.
Bernard Nixon, Recruiter
Community Partnership means working with other organizations and people in the community to make it a better place. Being a part of a community is like being on a team. We are all more successful when we work together, and we want to see each other succeed. I love that TruPath and many of our partners have a commitment to increasing employment and reducing homelessness and poverty in our community.
Dorothy Scavera, Associate Recruiter
Community Partnership means giving to those who give, serving without expectations and engaging with organizations that better our community.
Ryan Nouis, Founder & CEO
Continually expanding your skill set in recruiting and in life. Knowledge in life.
Josh Rautio, Senior Recruiter
Organizations are only as good as their people and their people only get better through continually working to learn, expose themselves to new ideas and methods. By improving the individual, we improve the team. And by improving our team, we improve the results for our clients, candidates, and ourselves.
Peter Difilippantonio, Business Development
Be positive towards anyone I come in contact with. Positive energy feeds off of positive energy!
Austie Smith, Payroll & Benefits Specialist
Overall production is a direct reflection of a positive team environment. An environment where everyone feels like a solid, productive and important member of the team is invaluable and requires effort to establish and maintain.
Chris McKay, Senior Recruiter